Physical Rehabilitation after Critical Illness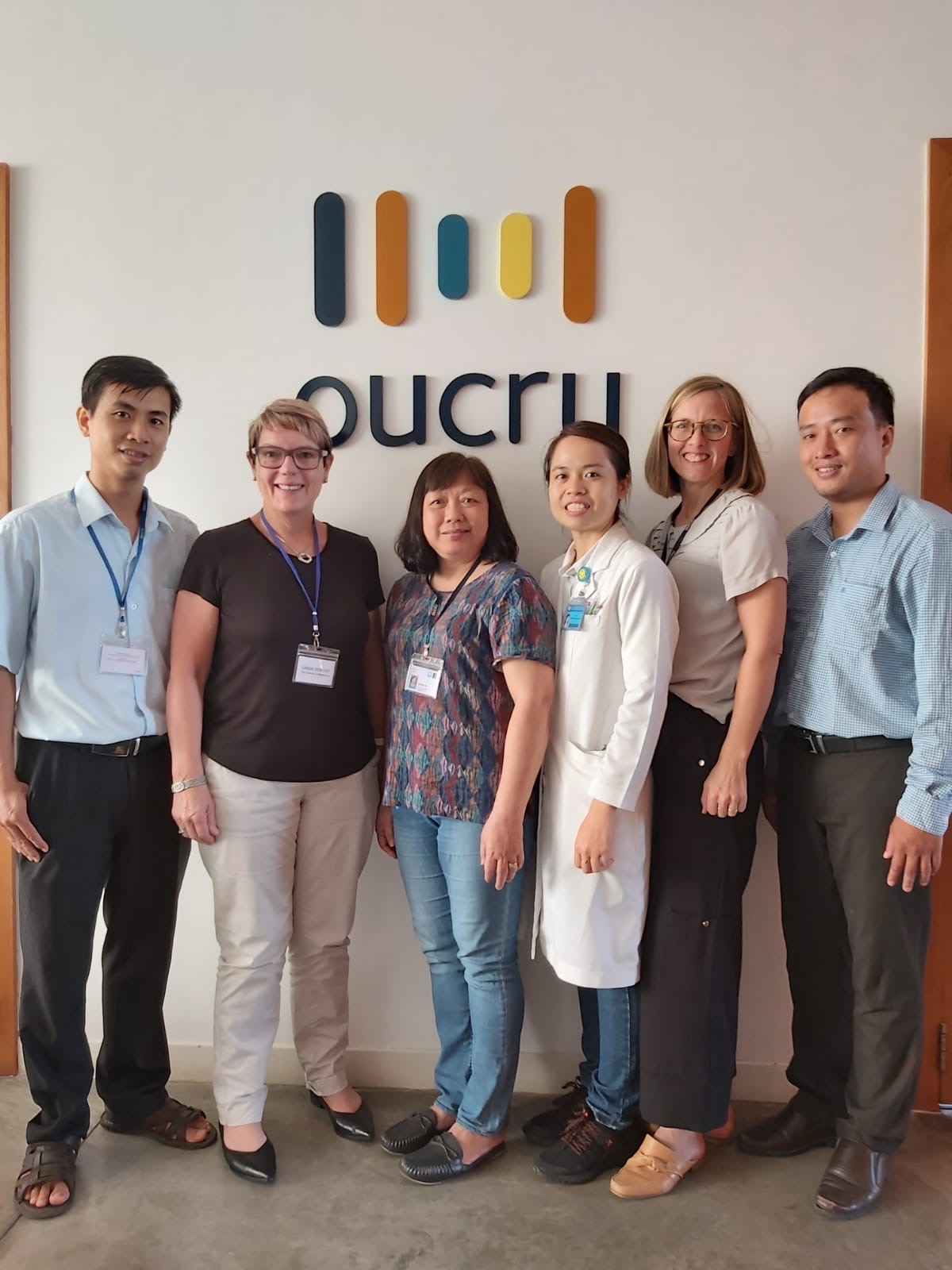 Patients recovering from critical illness often suffer from long-term disability. VITAL aims to use new technologies to assist the rehabilitation of patients and prevent disability.
Equipment for Rehabilitation
We are working with local engineers to develop a low-cost cycle ergometer specifically to promote early rehabilitation in ICUs in resource-limited settings.
Leads: Louise Thwaites, Linda Denehy
Tools for Rehabilitation
Point-of-care ultrasound can be used to measure muscle size but needs experienced well-trained operators to achieve accurate results. VITAL is using AI to assist clinicians in using muscle ultrasound, making scanning faster and easier. This information will help identify patients most likely to benefit from physical rehabilitation.
Leads: Linda Denehy, Alberto Gomez
Monitoring of Rehabilitation
Using wearable devices, the VITAL team are monitoring patients during rehabilitation, aiming to predict when it is safe to discharge patients from ICU.
Leads: Louise Thwaites, David Clifton
Work Update
24 August 2020
We are taking ultrasound measurements of muscles in patients with TB meningitis and tetanus. This will allow us to see how muscle size changes over time. We will compare patients muscle measurements with their strength and physical function at hospital discharge and track their recovery. At the same time, we are using the ultrasound images to train AI systems to make faster and more reliable ways of taking these measurements.