King's College London

Introduction
We are driven by our commitment to improve the way we deliver healthcare through the use of advanced engineering. ​
A diverse and talented group working across the whole MedTech sector, we advance  research, innovation and teaching progress through our shared mission of engineering better health for patients worldwide. ​
Our state-of-the-art labs and clinical-research facilities are embedded in St Thomas' Hospital  where we can ensure our research projects are fully aligned with current clinical practice. Long-term collaborations with global MedTech companies and new partnerships with innovative start-ups ensure multiple pathways to translation.
Research is organised into ambitious, large-scale and long-term research projects supported by our set of six departments. This diverse infrastructure allows us  to  combine expertise and apply the latest healthcare concepts to deliver ground breaking results.   ​
We pass this integrated approach to the next generation of healthcare specialists who study with our lecturers. Courses with practical training and real-world application at their core, taking place at the UK's most research active NHS trust.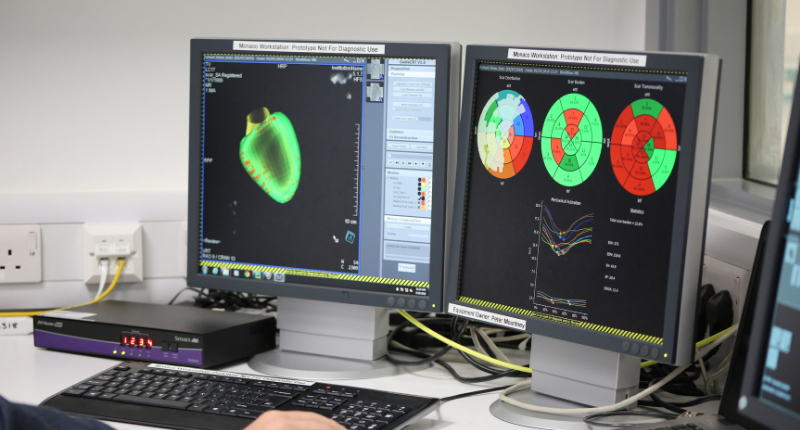 Team of School of Biomedical Engineering & Imaging Sciences
About
Dr. Marc Modat
Marc Modat is a senior lecturer in the school of Biomedical Engineering and Imaging Sciences at King's College London. He is an expert in medical image registration and the main developer of NiftyReg, an open source software for efficient image registration. Over the years, Marc has been developing numerous techniques for registration including near real time registration, biomechanically constrained model or symmetric and invertible diffeomorphisms. He has also developed application-tailored algorithm for surgical guidance, both for brain and musculoskeletal interventions. NiftyReg is currently used in large scale clinical research studies as well as in clinical trials.
His research interests include, amongst others, the development of novel imaging biomarkers, especially for monitoring the elderly brain, using magnetic resonance imaging or positron emission tomography. He is also involved in the development of algorithmic tools for surgical planning and surgical guidance, using model-based and machine learning approaches.
Marc is also involved in the setup and deployment of data analytics platforms, which encompass secured data transfer, storage and automated processing. Such platforms are currently used for large scale international clinical studies.
About
Dr. Alberto Gomez
Alberto Gomez is a Research Fellow in the School of Biomedical Engineering & Imaging Sciences at King's College London, UK. He received his BSc degree in Telecommunications Engineering from the Technical University of Madrid, Spain, in 2009, and an MRes in image and signal processing from IMT-Atlantique, Brest, France, the same year. He received his PhD degree from King's College London in 2013. His research interests are focused on Smart Ultrasound Imaging, including acquisition, analysis and visualisation for cardiac and fetal applications.
About
Dr. Hamideh Kerdegari
Dr. Hamideh Kerdegari is a research associate at King's College London working on the VITAL project, funded by Wellcome Trust. In the VITAL project, she is investigating deep learning techniques for ultrasound guidance and analysis of lung, muscle, and cardiac applications for critically ill patients in the ICU. Previously, she was a research associate at robot vision team (RoViT) lab, Kingston University. She received her PhD in computer science from the University of Sheffield. Her research interests include computer vision, deep learning, and their applications in medical imaging analysis.